PORTLAND, Ore. The new variant of COVID-19 that evolved in Oregon was found in a health care setting in Marion County.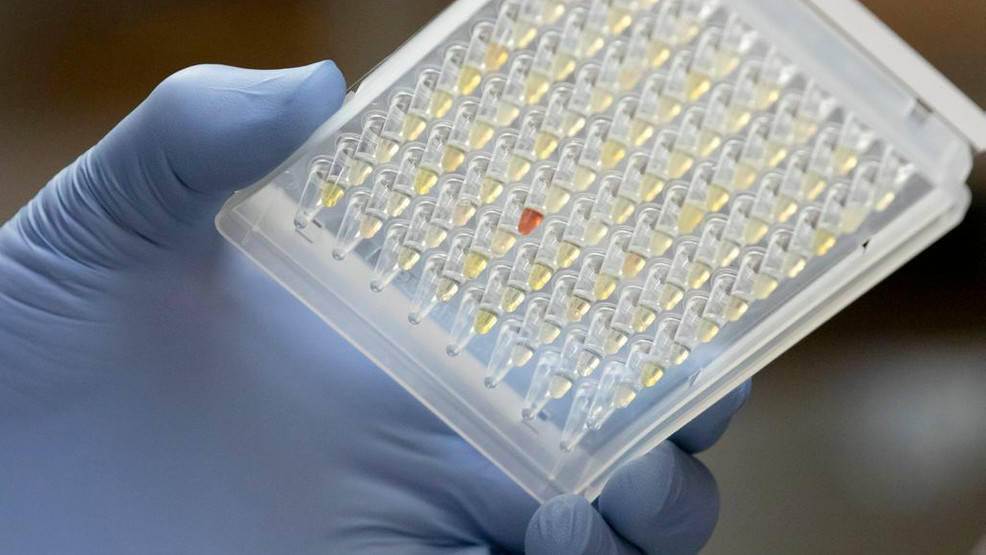 Researchers are still trying to figure out how it will affect people.
The Oregon variant is similar to versions of the virus in the United Kingdom, and it's been listed as a variant of concern.
Brian O'Roak, associate professor of molecular and medical genetics at Oregon Health & Science University, and his team found the homegrown strain. They are still trying to figure out how far it has spread in the community.
"It has been shown this combination of variants are more resistant to being neutralized by human antibodies, but we still have a lot to learn about what that might mean outside of the lab in a real-world situation," he said Monday.
RELATED: More contagious Brazilian virus variant emerges in Oregon
He did say despite new variants, vaccines are still very effective against severe disease and death.
O'Roak says right now they are still trying to assess how far the variant has spread and whether it's contained within this outbreak.
"We've only detected the single instance of this mutation within the outbreak. We don't think it was the only case within the outbreak to contain that mutation. But thus far we haven't seen it out in the wider community yet," he said.
New COVID-19 Variant Starts in Oregon (KATU - 11 PM)
Ken Stedman, a biology professor at Portland State University, says he's not too concerned about the variants but public health officials should keep track of them.
He says the same things we've been doing to limit the spread of COVID like wearing masks and washing hands work against variants too. And he says those same public health measures could also help limit the number of variants we see.
"The more replication you have, the more variants you will generate and the more opportunities they have to spread," Stedman said. "Which is another reason we want to get the numbers down. The fewer numbers we have, the less kinds of variants are actually going to arise by themselves."
Other experts at Portland State say they do believe other cases with the Oregon mutation are going undetected.
"It's like having a rat infestation. If you see a rat in your house, you know there are probably 10 or 20 or 30 more. So if you see one case of this by pure chance, you know there are many, many more around," biology professor Luis Ruedas said.
New COVID-19 Variant Starts in Oregon (KATU - 4 PM)
Right now, researchers at OHSU are sequencing about 1% of cases in Oregon.
"I definitely think we are in some ways in a race against time, and the faster we can get people vaccinated the better we'll have that real important protection from severe disease," O'Roak said.
The OHSU team hopes to increase sequencing efforts from here, ideally reaching 10% to 15%, in an effort to better track new variants.